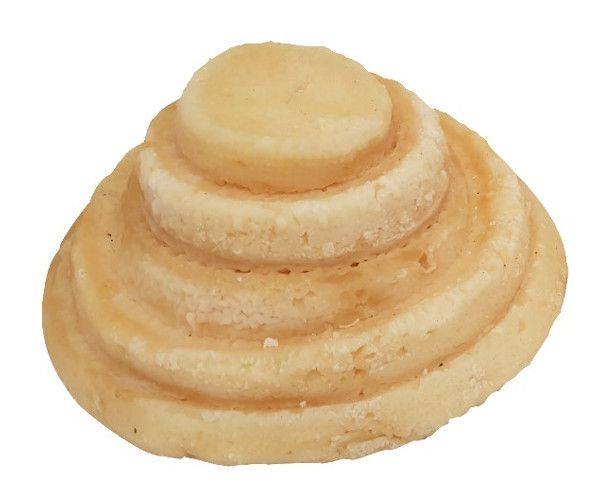 Montebore
Unique cheese due to its shape, which resembles a three-layer cake. Its characteristic shape of truncated cones with diameters tapered upwards and superimposed concentrically, is called castellino.
It is a niche product with raw milk and it could easily be included with the rarest in the world.
The town of Montébore, which gave its name to the cheese, is still today a peasant matrix. It is located in the Alessandria area, on the watershed between the Borbera, Grue and Curone valleys, where there are 30 small municipalities interested in production. In the past here passed the salt route from Genoa to Lombardy.