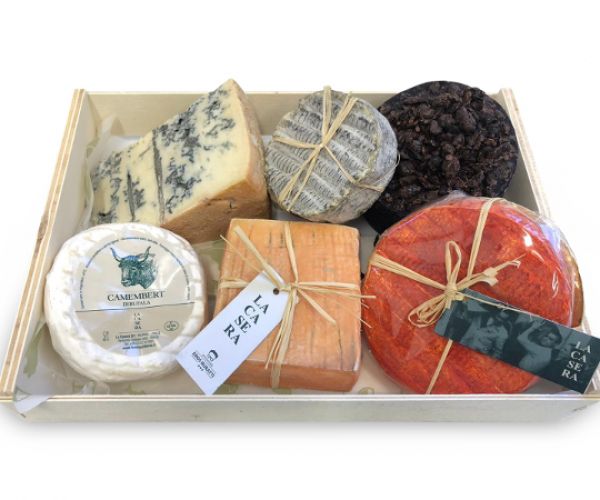 Cassetta selezione Dolce Mucca
A proposal of cutting board rich in sweet tastes, all based on cow milk or mixed milk, and a little bit of buffalo. For lovers of "not too extreme" tastes. The pleasure of being able to experience different sensations, piece by piece.
Rosso di lago, Robiola La Rustica, Camembert di bufala, Pegherella alle vinacce, Nerina, Gorgonzola Spicy Dop.